"It's not what you know, it's who you know".

The aim of this series is to assist young engineers in the quest to make their career as successful as possible. A vital career skill which is often overlooked by professionals without a business school background is networking. Being able to confidently build relationships with other professionals can be extremely useful for your career, and it is not nearly as daunting as it appears.
Cutting away the business jargon, at its core networking is the process of sharing information with professional contacts in either a formal or informal setting.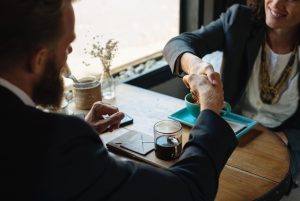 WHY SHOULD ENGINEERS NETWORK?
Networking offers a virtually never-ending list of benefits:
1. OPPORTUNITY
Through maintaining an active network of professionals in your field, opportunities will present themselves to you on a plate. A member of your network may be able to invite you to be part of an interesting project happening at their company. As the saying goes 'luck is when preparation meets opportunity', and you can ensure you are prepared by networking.
2. DEVELOPMENT
Building up a strong network of contacts in your industry can easily aid your professional development. Holding a relationship with professionals, who can teach you career skills which may be hard to grasp, is extremely valuable. This can guide your development by helping you to become a well rounded, multifaceted tool. By having a well-developed skill base you will be well prepared for when any opportunities come your way.
3. MENTORING
A contact may see you are struggling at a particular point in your career. If they are experienced they may be well-positioned to offer you some vital advice. This could be guidance in navigating difficult scenarios or being able to connect you with somebody who can resolve your dilemma. Holding a close relationship with influential figures in your sector can be a real life-saver.
4. JUMP STARTING YOUR BUSINESS
If you ever wish to try your hand at the entrepreneurial lifestyle; having built up a strong network could quite literally make or break your business. Cambridge Judge Business School have put a vast amount of research into the area and discovered networking can provide a CEO-to-be with a range of soft and hard benefits.
Softer benefits tend to be seen at the conceptualisation stage with your network offering credibility, advice, confidence and motivation towards your idea. As you progress and your idea becomes reality, the benefits of networking become harder. Your Contacts can lead you to investors, suppliers, business partners, employees etc..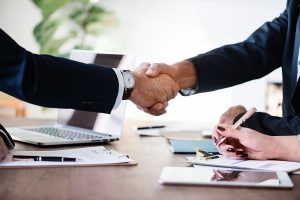 WHERE CAN YOU NETWORK?
No matter what rung of the career ladder you find yourself on, there are plenty of opportunities for networking. As the definition suggests the remit for networking is rather large, due to the fact it can be as formal or as informal as you like. If you are a student, your university will put on a number of events where you can network and build up connections e.g.:
• Careers Fairs
• Employer talks/presentations
• Alumni events
Going along to these events, meeting people in the industry you want to work in can be a fantastic way to get your foot in the door. Aside from these events, you may be able to network with your lecturers who used to work in the industry and may still be in contact with people who could further your development.
Further down the career line, professional bodies or large players within your industry may host networking events which offer a more formal setting. If this is not for you then there are plenty of ways you can network informally. One example might be through sports clubs where you can meet a whole host of individuals. Some of whom may prove to be useful contacts. This could be particularly true if your firm has sports teams and you find yourself playing alongside a director. This gives you the perfect opportunity to build a relationship with a senior member, with whom you would never normally interact with.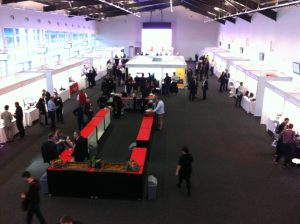 HOW TO IMPROVE YOUR NETWORKING CAPABILITIES?
Networking is nowhere as daunting as the prospect of approaching strangers and forcing small talk sounds. If you go into the situation well prepared it is a piece of cake. A key benefit of networking is that it is mainly listening!
1. BE PREPARED
Before you go to an event, look at the guest list and identify who you want to talk to, and what you want to talk to them about. Highlighting influential individuals and preparing unique questions is a sure fire way to find success. In addition to this, it is recommended you have a short elevator pitch figured out which explains who you are and what you're looking to do, so you can concisely explain who you.
2. BE AUTHENTIC
The best contacts which last a whole career are built upon genuine friendships. So it is important to not keep your focus solely on business. Try to find some common interests which you can hold a conversation over. Another way to ensure you remain authentic is to genuinely pay attention to what the other person has to say, asking insightful follow up questions. By taking an actual interest you will show your companion you are not simply talking to them in order to be able to call upon them for a favour in the future.
3. HAVE SOMETHING TO OFFER
It is important to remember that networking is a two-way street, with both give and take. You need to have something to offer in order to make maintaining a professional relationship with you worthwhile. Whilst at the start of your career this will not be quite as big an issue, simply showing you are a dedicated hard-worker may be a trait which somebody admires and may call upon in the future.
4. CONNECT PEOPLE
Relating to point 3. One way to have something to offer would be to connect other people to each other. If one of your contacts has a problem and you know the perfect person to solve it, then introduce them! Not only is this something you can offer others, but also it is a super quick way to grow your own network, as people are sure to return the favour to you.
Networking is a vital skill to develop as it truly has the capability to take your career to the next level. For further research we would recommend:
Target Jobs Networking for engineers.
Cambridge Judge Business School Networking skills.
How to build your network as an engineer.  
SERIES
Employability boost #1 – Get that graduate job