Previously we have explored just how important it is to develop professional skills. As we know how crucial this can be, we enlist the services of New To Experts to help our team unlock their full potential. NTE provide world-class training which equips you with the knowledge you need to succeed.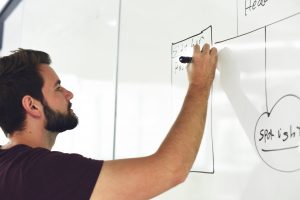 THE TRAINING
Our external mentors deliver quality training which will transform you into a confident professional, equipped with the non-technical skills you need to succeed. Our initial goal is to make you effective as soon as possible by focusing on the transition from University into the workplace. We will do this by providing you with the skills needed to thrive in your new environment!
Initially, we focus on your personal awareness. Conducting an SDI analysis which highlights what motivates you and how you react to conflict. Examining these results carefully, we can determine how you work best, and what your ideal working environment is. After this we consider how we can turn your weaknesses into strengths, making you a well-rounded individual.
After this initial analysis, we explore teamwork and accountability. This encompasses how you can work to your strengths within a team, in order to achieve your best work. The development of your self-awareness becomes useful here, as you know within which situations you can succeed. Using this information we develop how you can frame your working relationships with colleagues to suit your strengths. On top of this, we discover accountability. Accountability is vital as it allows you to take on more responsibility and build trust within your team. If the office trusts you, then the world is your oyster as you will be granted more discretion in your work, and can take on more challenging tasks.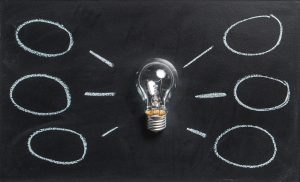 WHY IS IT IMPORTANT?
Firstly, the overall ambition of this training is to help you reach your full potential. By ensuring your professional skills are fully developed and you can communicate effectively within a team to achieve results, you will be placed in good stead for a prosperous career.
The skills you pick up from the training can be crucial in leading the workplace to success. For example, during the teamwork phase of training, we deeply examine communication, e.g. communicating assertively. With new recruits, a common scenario is that they can't say no to taking on more work, because they want to impress. However, if a recruit takes on too much work and can not deliver results, it holds the team up, causing projects to fall behind schedule. By being able to communicate assertively you will be able to say no to additional work, and in the long run, benefit the team overall.
The training aims to make you an important part of the team as quickly as possible, by equipping you with the professional skills you need to navigate any situation. This is important to both the overall performance of the team, and your professional development. Not only are we equipping you to succeed in a role at Partner Electronics, but also to succeed in your further career, as these skills are important right the way up to the very top.
READ MORE
Vital Electronics Career Skills.