Meet the Team
Together we work as a professional and efficient team, but we are each individual.  We value our different characters and experiences, which we believe builds a stronger team.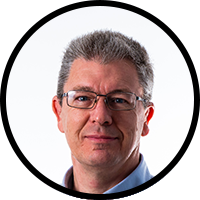 Richard Rydon
Managing Director
Holding degrees from both Newcastle and Essex; and with a passion for problem-solving, Richard is an engineer's engineer, being extremely process orientated. Aside from work, Richard enjoys football, running and fishing.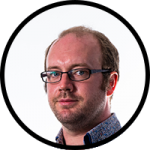 Rob Parr
Engineering Manager
Having studied at Sussex University, Rob combines hardware and firmware roles in his position at Partner. Rob can often be found tending his garden and allotment, before utilising the fruits of his labour in the kitchen.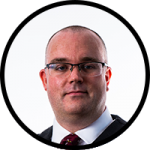 Colin Jackson
Senior Engineer
A graduate of the University of Northampton, Colin has a strong interest in power electronics & system design. Outside of the office; Colin is a keen diver who assists with running the local Scuba club.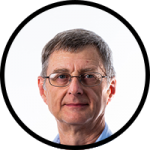 Jeremy Binley
Senior Engineer
Holding a Physics degree from Southampton, Jeremy enjoys problem-solving and has considerable expertise in high-frequency circuit design. Jeremy is also involved in local community projects and enjoys hill-walking, cycling and running.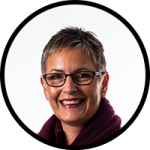 Jan Rydon
Office Manager
Having studied in Newcastle, Jan pursued a career in Teaching where she developed the skill repertoire to lead the office and manage clients at Partner. Away from the office, Jan can be found volunteering at the Community Fridge, fostering Guide Dogs and reading a good book.
Max Downing
Business Development Executive
A graduate from the University of Northampton, Max studied teaching and then a masters in International Business Management. Away from work, Max is interested in sports and can be found socialising.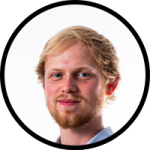 Sam Faull
Lead Engineer
A graduate of Southampton, Sam relishes the opportunity to oversee a project from conceptualisation to completion. In his spare time, Sam enjoys playing guitar, sailing and water skiing.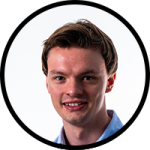 Andrew Templey
Lead Engineer
Holding an engineering degree from Durham, Andrew has become an accomplished member of the team with an interest in Microcontrollers. When not in the office, Andrew can be found playing squash, football or volunteering with the local scouts.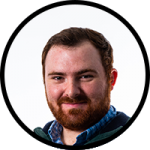 Henry Smith
Engineer
Completing a degree in Electronic and Electrical Engineering from the University of Bath, Henry has a passion for the software side of the business. Out of the office he can be found playing cricket or volunteering.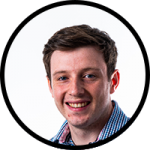 Sam Dudley
Engineer
Holding a degree from the University of Nottingham, Sam has an enthusiasm for programming. Outside of the office, Sam enjoys long distance running, gaming and volunteering with the Boys Brigade.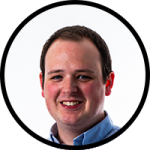 Shaun Price
Engineer
Having graduated from Imperial College London, Shaun enjoys circuit design from schematic to PCB and is keen to develop in the areas of wireless communication and microcontroller firmware. Shaun enjoys cycling on the weekends and is an avid Geocacher.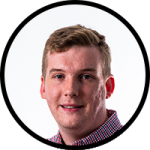 Andrew Norwood
Engineer
A recent graduate from Loughborough University, Andrew chose to start his career at Partner to pursue his interests in both hardware and firmware. Outside of the office you can find Andrew socialising and at automotive events.