Why Choose Partner Electronics?

The decision to use an external team is an important one.  We won't tie you in contractually, but in reality, it is not easy to change your mind once the project has started.  Take time to consider who is your best partner. We would expect to earn your trust as we work together, but why take the first step? 

Here is some information on how we work to help give you some confidence in our ability, experience and style of work.
A Strong Engineering Team
Our team of electronics and firmware design engineers have a wide range of capabilities. We work closely with you to achieve innovative results as fast and as cost-effectively as possible.   Through our investment in employee development, we provide you with access to a high-performing engineering team when you need it.
Tailored to Your Needs
Your circumstances and ambitions are unique, and we take the time to understand them. We listen first and then build a plan with you that meets your needs and we put processes in place to minimise risks.
"The expert help we received in having the design created was great, the board design was produced in good time and constant communication was given, you made sure updates were provided at every step of the project."
Chris, Mechanical Design Engineer - Cooke Optics Ltd.
Trusted Advice and Support
Our years of experience, investment in training and development combined with our strong customer service gives you access to a trusted advisor in the electronics and firmware environment.
With a substantial and full-time employed engineering team, we are a dependable electronics partner.
Our advice and estimates are based on a history of many projects and realistic forecasts.
We are certified to ISO9001:2015 to provide you with confidence in our processes and standards.
Our Experience
Our engineers have been helping companies like yours since 2007. From the initial concept and development phase, to approvals and into the market place. We have experience across a wide range of markets to ensure you get the most out of your products.
Respecting Intellectual Property
We recognise the value of our customers information, so have we have defined procedures and systems in place to avoid cross-contamination and abuse. Non-disclosure agreements (NDA) are agreed up-front and respected throughout.
We do not use IP to tie you to us.
"Partner Electronics' diverse experience and knowledge helped push our original concept beyond our initial expectations"  Paul Barnett, Atlas Copco.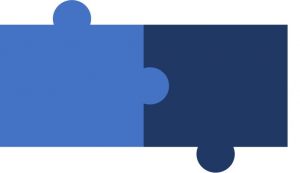 Our partnership approach aims to build long-term and sustainable relationships. We understand that each of our clients has different needs and we tailor their experiences uniquely to them. Are you in need of an electronics team? Do you need our engineers to partner up with yours? Or do you need some backup and advice from time to time? We can help you.
Electronics Department
We can work with you and become an extension of your company. For many of our customers we have taken their products right the way through initial concept phase and into the marketplace. We can help guide you at any stage you are in. We understand that not every entrepreneur or company has knowledge of electronics, we are here to make the whole journey easier for you.
Teaming up
Our group of an experienced engineers have a wide range of capabilities. For many of our clients we partner up with their engineers and departments to fill in the gaps with knowledge they may not have. The size of our team is small enough to care but large enough to deliver excellence.
Extra Resource
For many of our clients we have taken the role of an additional resource when their engineering teams are in need. We believe a good business model includes having the knowledge of your company and products backed up to insure if a member of your team leaves the company or if you need an extra hand, we can facilitate this.
"Partner Electronics supported us through all the regulatory testing required to deliver a medical device to market on a tight schedule" Justin Buch, Cipher Surgical Ltd.
We can help you with any or all stages of product development