With these tips at hand, you'll be well equipped to land that dream graduate electronics job.
The Institution of Engineering and Technology have widely reported that 62% of engineering employers believe graduates are not equipped with the skills needed for the workplace. In order to discover how to get ahead in the cutthroat world of graduate job hunting; I am sitting down with Richard Rydon, Managing Director of Partner Electronics, to discuss what students should be doing in order to secure their dream engineering job, and lay the foundations for a successful career.
INTERVIEWS
The first piece of advice Richard has to offer would be to practice, practice, practice your interview technique!
"The frustration of not being able to truly evaluate a candidate is unbelievable. They're clearly intelligent people, or else they wouldn't be at a top university achieving high marks in an engineering degree, yet I need evidence of this intelligence in the interview. I can't just take on graduates based upon a hunch, and it's such a shame seeing nerves get the better of an applicant."
Nerves before a big interview are common, however they are no reason to throw away a fantastic opportunity. As with many things in life, interviews get easier with practice, yet this doesn't mean you have to suffer through several excruciatingly painful interviews with potential employers before you start to get the hang of things. By taking advantage of the resources offered by both your university's careers service and those online e.g. Barclays life skills, you can indulge yourself in a myriad of knowledge from how to research a firm to how to deal with unexpected questions. On top of this all, practising answering potential interview questions with friends and family can be extremely useful in order to improve your technique. It will also give you a second opinion on how to best sell yourself to prospective employers.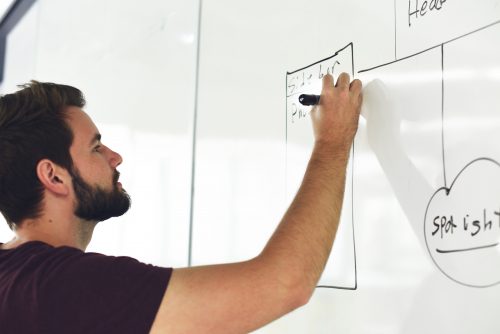 PRACTICAL EXPERIENCE
Whilst having your interview technique perfected will go a long way in helping you get that graduate job, there's much more to it. You have to be able to exhibit your passion for the career. As Richard puts it:
"Get your hands dirty! It's shocking how many graduates come to interviews saying they have a passion for electronics, yet outside of their degree they hold no experience in the subject. Even at university it's easy to stick to the theoretical side of things and not gain any practical experience of electronics.  When I'm hiring a graduate I want to know that they love electronics, I want to see evidence that they have pursued the creative process of planning a project and then following it through. I don't care if it's a Wi-Fi booster for your home, or if you're putting sensors onto a drone, I am just looking for any form of confirmation to the claims you make on your application. It's so easy to spot the difference between candidates who have a real practical background and those who are technically proficient yet have no hands on experience."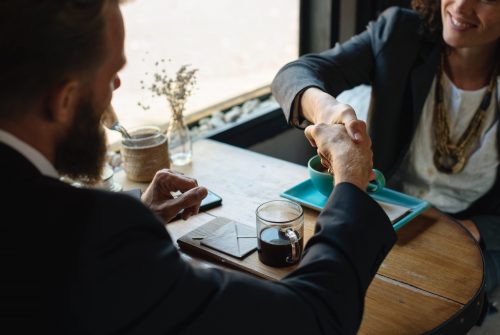 This appears to be the age-old dilemma of only being able to get a job if you have experience, yet only being able to get experience if you have had a job. However, with graduate roles, this isn't the case. Employers understand you are at the start of your career and have been pouring your time and effort into your education. Nonetheless, they do expect to see extra-curricular activities which demonstrate your passion, along with supporting any claims you have made in your application. Alongside demonstrating your passion for the field; being proactive is a skill all employers hunt for and is one of our company values at Partner Electronics. Possessing the ability to go out of your way to develop your skill set is an indicator you will be proactive in your work, which makes you a very attractive employee to any hiring managers.
Putting your front foot forward and gaining experience with electronics is now easier than ever due to the digital age we live in. Websites such as Instructables offer an abundance of ideas on the matter and with resources such as the Raspberry Pi and Arduino you can easily develop a wealth of technical knowledge and practical experience. By going out of your way to expand your expertise, not only are you demonstrating your passion for the field, but you are also indicating that you are a proactive character. This is very desirable to help boost your employability.
Bearing our two key pieces of advice in mind, you shall be well placed to secure that dream graduate electronics job:
Practice Interview Technique

Get Practical Experience